HPV Vaccine Toolkit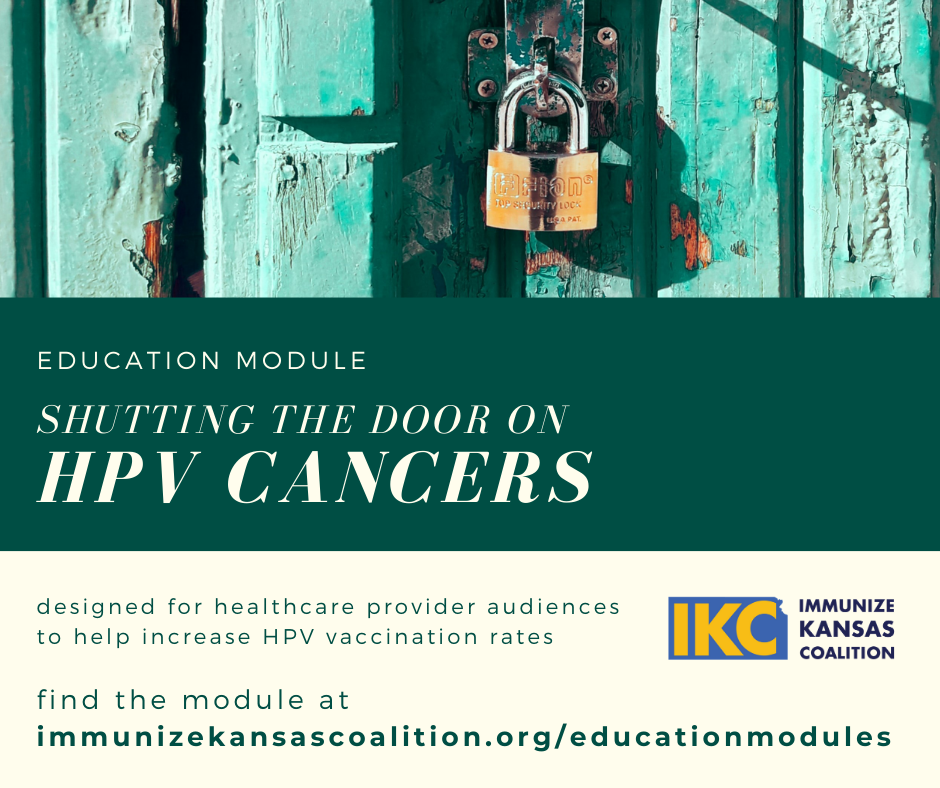 Shutting the Door on HPV Cancers
Estimated time to complete: 25-30 minutes
Audience: Healthcare Providers and Teams
After taking this module you will be able to:
Explain why HPV vaccine is important enough to be routinely recommended for young people (i.e., HPV cancer prevention).
Give an HPV vaccination recommendation that is effective and succinct using the same way, same day approach to the introduction of HPV vaccine.
Answer the most frequently asked questions about HPV vaccine accurately and succinctly.
---
HPV Vaccine Videos with Dr. Gretchen Homan